I have another wonderful palette for my kit. This is the Catwalk Cosmetics palette by
Makeup by Marj Sia
. This is part of my haul from the recently held Superb Super Sale Bazaar at SMX. I actually met Marj who was at her booth that time and may I say she's so pretty! :) I don't know if I came across as somewhat weird during that time because I kept on coming back to her booth. I was just so overwhelmed of all the
kikay
stuff that I can't think straight that day. Actually I was just trying to control myself or else I would've end up broke that day hehehe =P
Anyway, here is the palette. It is a nice mix of bright and neutral colors. It actually consists of 15 eyeshadows and 3 blushes but I think I can also use them as eyeshadow as well. The blushes are the three colors at the last column to the right.
This palette contains predominantly matte eyeshadows with a few shimmery ones. I love the texture as it's not chalky nor too powdery. It also doesn't have any weird scent. Pigmentation is very good. The shadows blend very well and the colors show up pretty well in photographs. I think this will stay put and will not crease on those with dry lids but since I have oily lids I use a primer underneath. This also amps up the colors more. I also love the fact that it contains a black e/s for adding depth together with a very nice medium brown that can be used as transition or blending color on the crease. I find the shimmery e/s more pigmented which is great (love the bronze color at the top row).
Here are the swatches. I must have been very sleepy when I did this as I swatched it in vertical order starting from the rightmost column going towards the left. =P And the colors are just so pretty! My favorites are the bronze, purple and orangey-red e/s. Also, I'm happy with the blushes. I now have an apricot and orangey blush.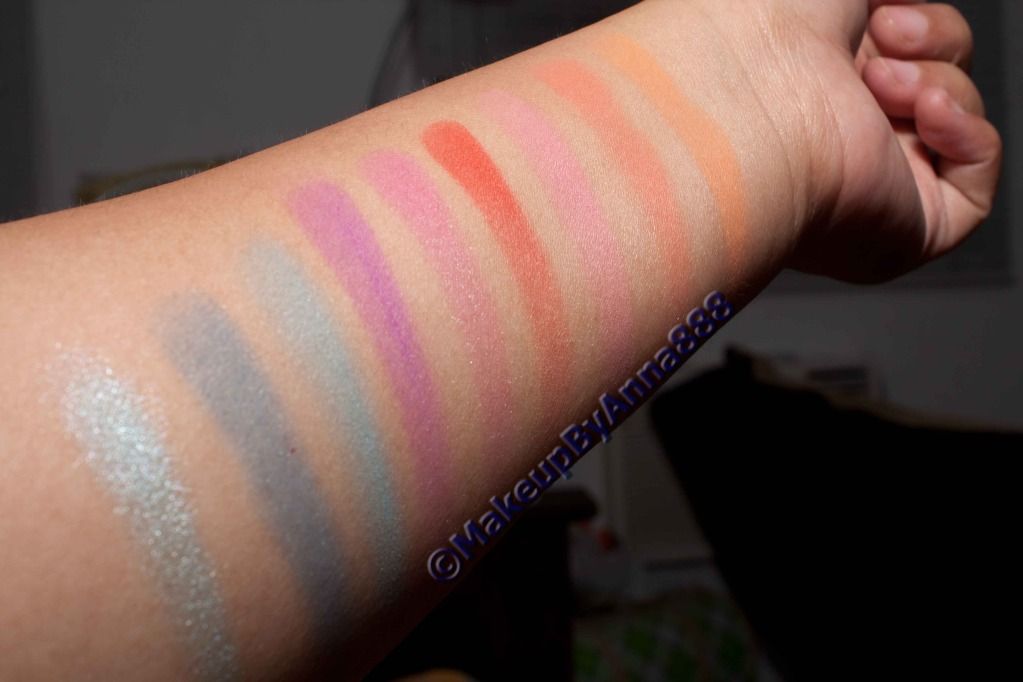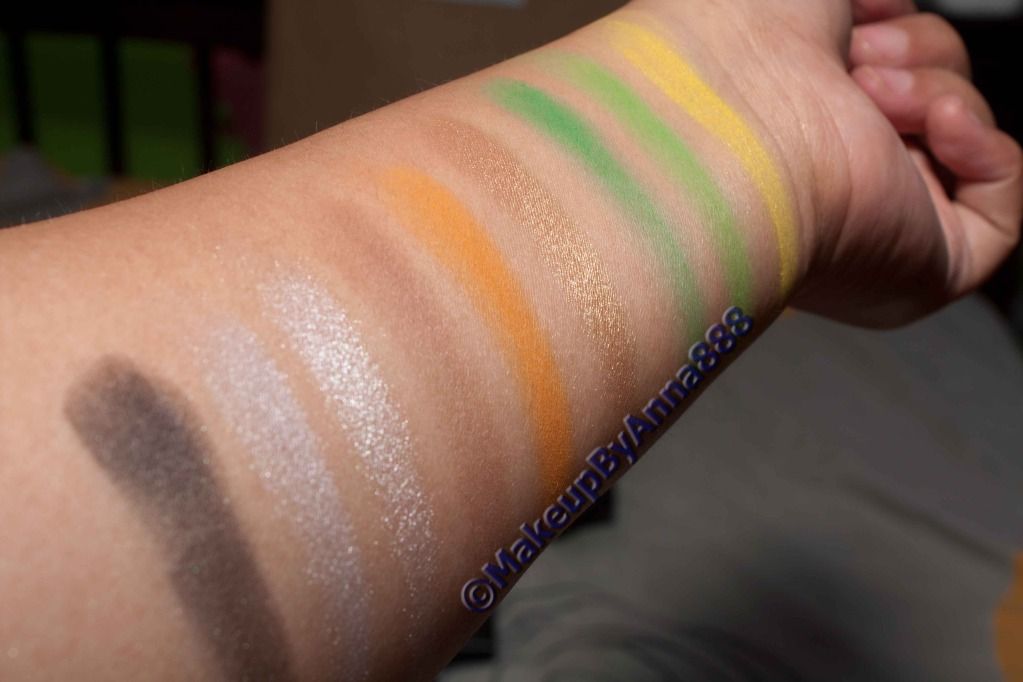 Forgot to mention the packaging. It feels sturdy and not flimsy which is a plus because it somewhat assures me that my eyeshadows will be kept intact. But like most palettes dropping this is a big no no. =P
Overall, I'm very pleased with this one. I can use this for bright and colorful EOTDs as well as colorful but wearable EOTDs. =) xoxo