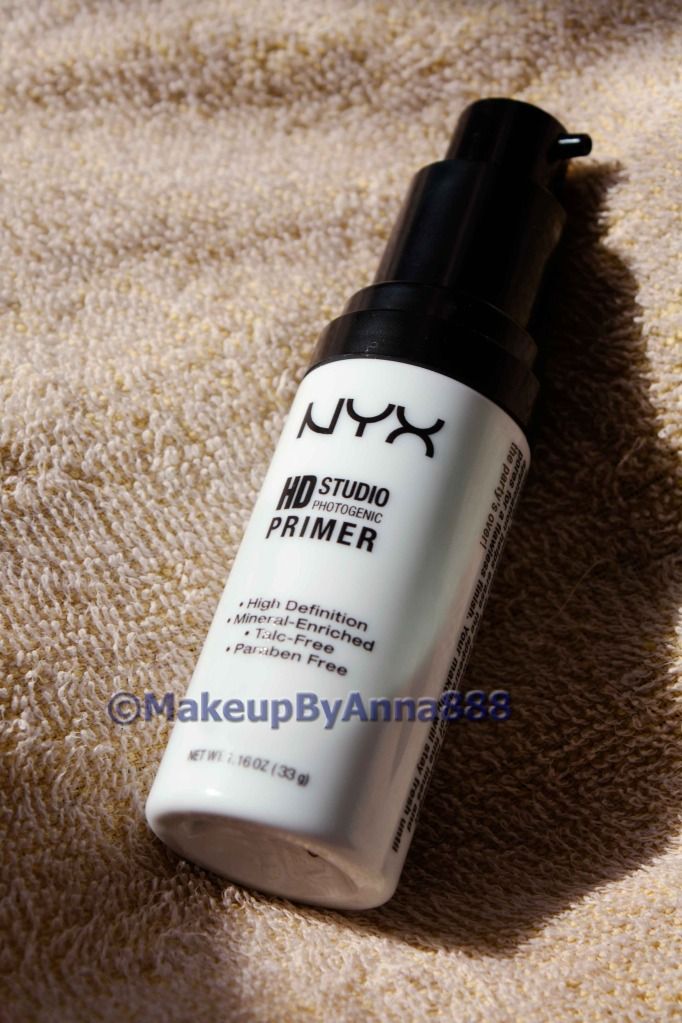 I have been using foundation primers for the last 5 years or so and the main reason why I use it is to make my makeup last longer. Being in the corporate world means less time for touch ups and more time in front of the computer. At least for me. =P
My very first primer was the Smashbox Photo Finish Light and I finished the whole bottle after 3 years. Since then I have tried other brands and that's when I learned that there are different types of primers for different needs/purposes.
Primers prep the skin prior to foundation application. I believe I have mentioned some of the benefits of using a primer in my review of
e.l.f.'s Mineral Infused Face Primer
.
So I got this new primer from NYX which is the HD Studio Photogenic Primer and it reminded me so much of Make Up For Ever's HD Primer. Thought they might be the same at a fraction of the price. Gave it a chance and brought it home with me. =)
Ok, they are not the same. This primer looks like my Duo eyelash adhesive hehehe =P It is a very opaque white primer with a slight blue tint. The first time I tried it I made a very big mistake of putting too much all over my face. I ended up looking shiny with all sorts of white cast on my face. Lessons learned: do not apply too much and blend this immediately before it dries. And it dries up fast! What I noticed is that it becomes sticky when it starts to dry and when this happens it will be very difficult to blend thus making the white color show through my foundation.
Here is a dot of primer against direct sunlight
I love the packaging. I guess this is what really made me pick this one up because it reminded me so much of MUFE HD primer. Plus, I'm a sucker for things marked with HD. =P The pump actually dispenses more product than what I need so I have to be very careful not to press all the way.
Blended primer against direct sunlight
Determined to make this product work and not waste money I have mastered the dot system which is an effective way of applying just enough and blending it properly. What I do is take a dot of primer then dab on my T-zone first then cheeks and lastly my chin. I then blend it out using my fingers which I find more effective than a brush (It is because of the sticky texture that makes it difficult to blend with a brush). If I need some more then I'll just take another dot... sorry if using this word sounds silly but I find it's the best way to describe the teeny tiny amount. =P
Finally, I was able to crack down this primer hehehe... To my surprise it actually photographs beautifully. It is also very effective in terms of keeping my olies at bay and making my foundation last longer. As for the HD part, it also improves the texture of the skin as shown in the image above. It has actually diminished the appearance of fine lines on the back of my hand.
It can be troublesome at first and patience is required but I believe this is a very good primer at a very inexpensive price of PhP600. =) xoxo