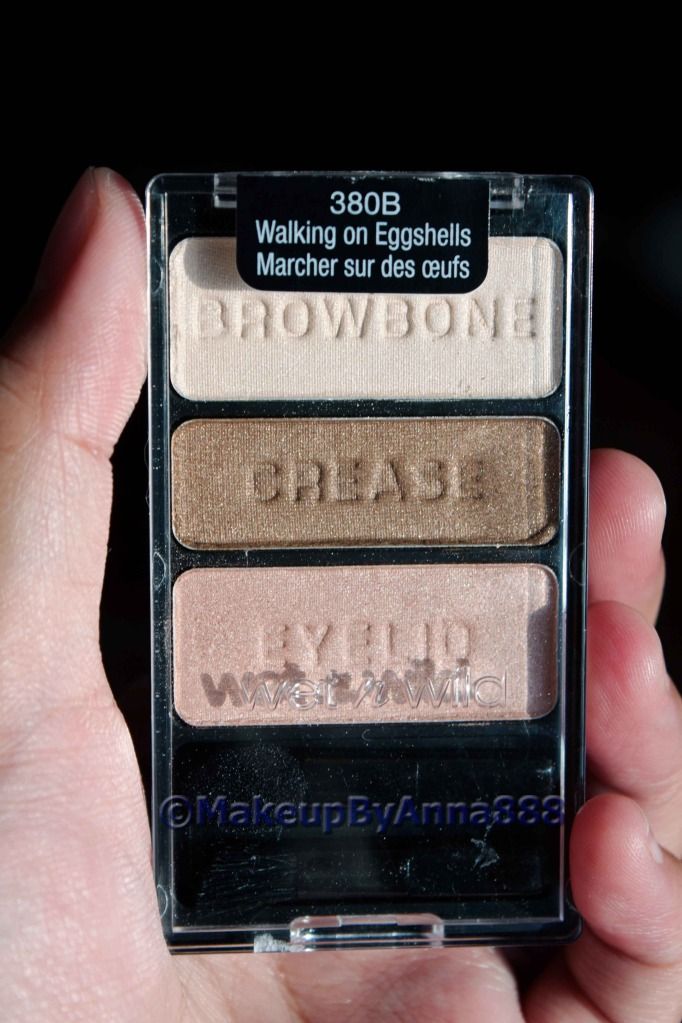 Wet 'n Wild has been in the Philippines for quite a while now but never really got the chance to check them out until now. Had fun learning about their products and swatching their eyeshadows. At first I thought their palettes were not worth buying but when I got to swatch a few I was blown away. I find the eyeshadows and eye pencils very pigmented. I also love the color range. However, I just noticed the products available here are limited compared to what's available abroad.
I was checking out their Color Icon Trio palettes and this particular one caught my attention. The eyelid color reminds me so much of Stila's famous eyeshadow, Kitten. This palette is just so pretty. =)
When I got to play with this at home I had this nagging feeling that I've seen these colors before.
I'm still thinking about the palette's name and don't know why it's called "Walking on Eggshells". Anyway, here's how it looks like up close. This palette is genius because it tells you where to put each color. It also comes with a sponge-tip applicator and an angled brush. I don't use applicators that came with palettes because I prefer using my brushes so I can't really say if these are ok.
Here is an indoor swatch and as seen here the pigmentation is good. The eyeshadows are creamy and not chalky or flaky. I just hoped the crease color was matte (then it could've been perfect). This palette obviously doesn't have any matte eyeshadows in it which sucks because I'll need to get my crease shadow from a different palette. This is a shimmery overload and it's very easy for oily-skinned me to look like a greasy disco ball. Anyway, I still love the crease color but will probably use it on my lids instead.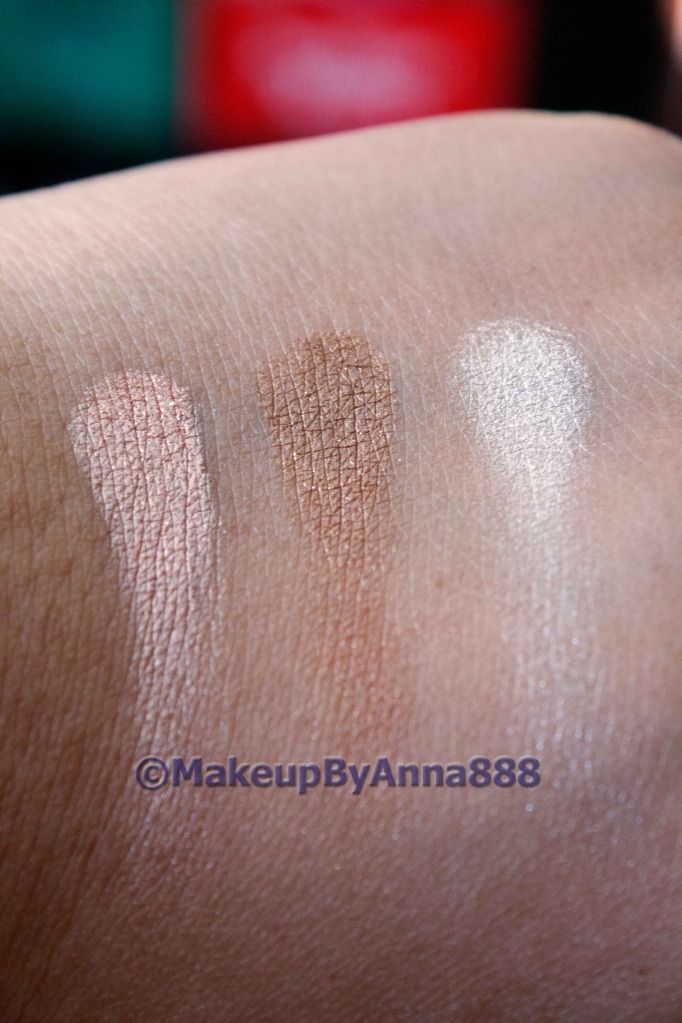 Eyelid - Crease - Browbone
Ok, so I mentioned this trio is like deja vu. Now I realized why I thought I saw these somewhere and the answer is in my Urban Decay Naked 1 palette. Although I cannot consider the trio a dupe for some colors in my Naked palette. I find them very similar. The eyelid color is more on the peachy side as compared to Sin. Smog is a tad darker than the crease color. And lastly, the browbone color is a bit yellowish in person. Below are swatches from my Wet 'n Wild Walking on Eggshells palette (Right) against three colors from my Urban Decay Naked 1 palette (Left).
So happy to find similar colors to the ones in my UD Naked palette and these three are actually my favorites from the lot (Virgin, Smog and Sin). Now I can use my Wet 'n Wild palette on prospective clients while I keep my Naked palette to myself. =)
Oh btw, the "Walking on Eggshells" palette costs around PhP 299 which I find fairly priced. =) xoxo