Currently, I'm building my kit and since I am on a tight budget I try to find inexpensive but high quality products to start off my collection. (Inexpensive is my favorite word at the moment hehehe) One way to save money is by investing in palettes. A palette is a great way for a makeup artist to have a variety of shades of a particular product be it cream foundation, concealer, blush, eyeshadow, etc.
I have searched high and low for palettes and found several online (Coastal Scents, BH Cosmetics, etc.). Glad I have found
Dollface Cosmetics
which is locally available. This saves me from international shipping + possible damage during transit + getting lost in oblivion due to our poor postal system. =P
One thing I love about Dollface Cosmetics is that they have a physical store where I can go and check out their products. I'm a bit hesitant to buy products which I have not seen in person so this is a plus for me. And one of my recent acquisition is their 20 pc. corrective concealer palette.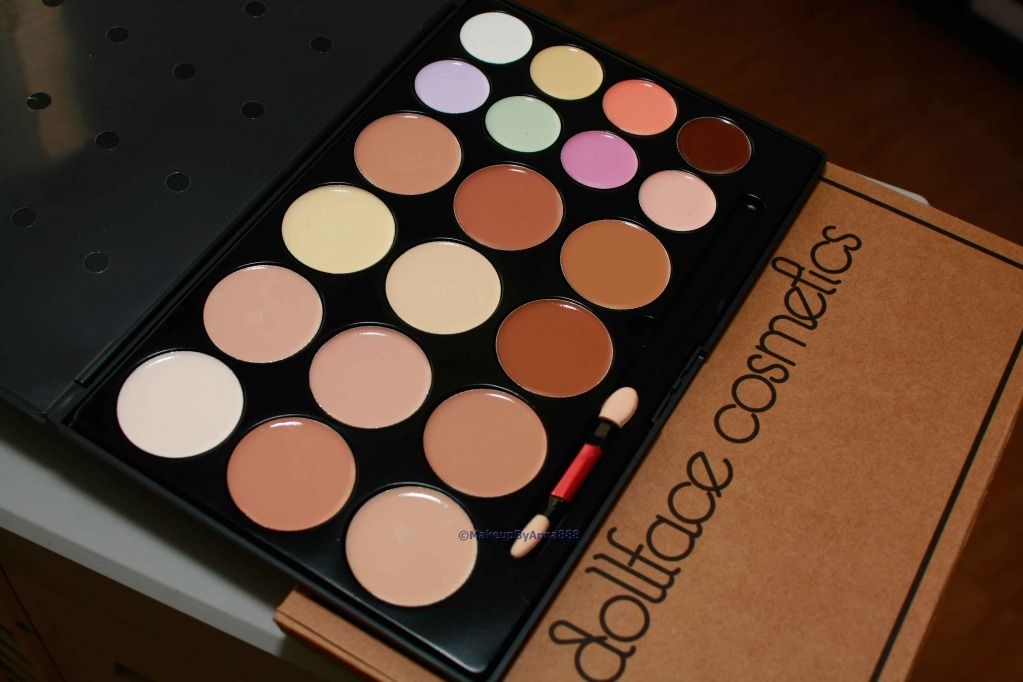 This product has been reviewed several times online and it seems this comes from the same manufacturer where Coastal Scents and BH Cosmetics got their products as well. (Pls. feel free to correct me if I'm wrong). So I will not do a full review but rather list down some observations and of course swatches!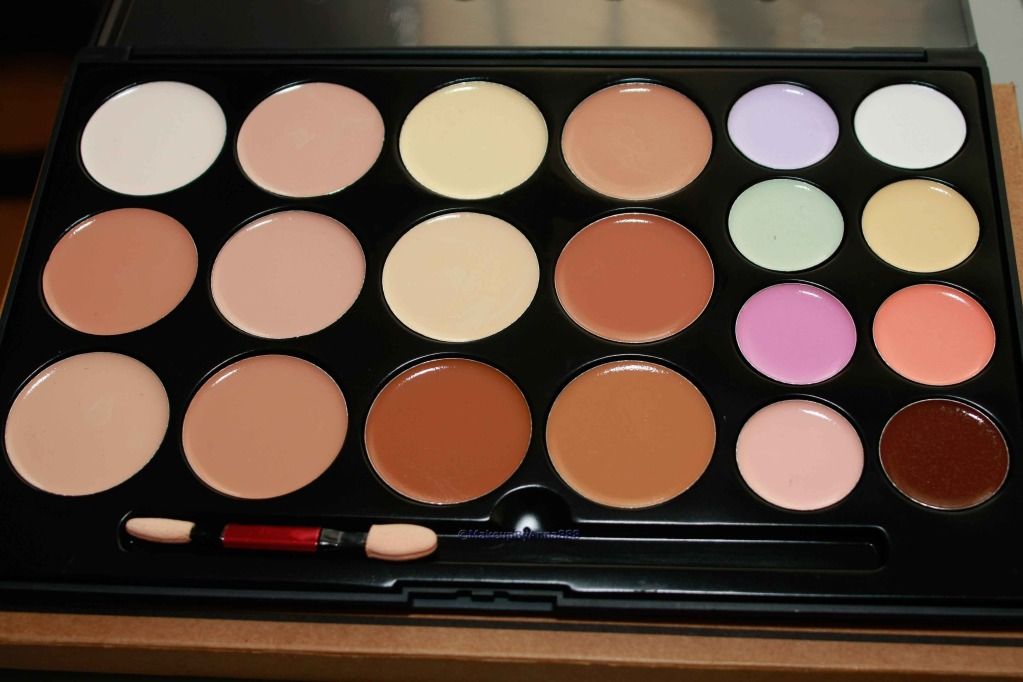 The two columns to the right are actually correctors and the rest are concealers. I just noticed they smelled like oil when I first opened it but this eventually disappeared. Love the simple packaging reminds me of a local store specializing in recycled paper. The applicators provided don't seem appropriate but I found a way to make use of them.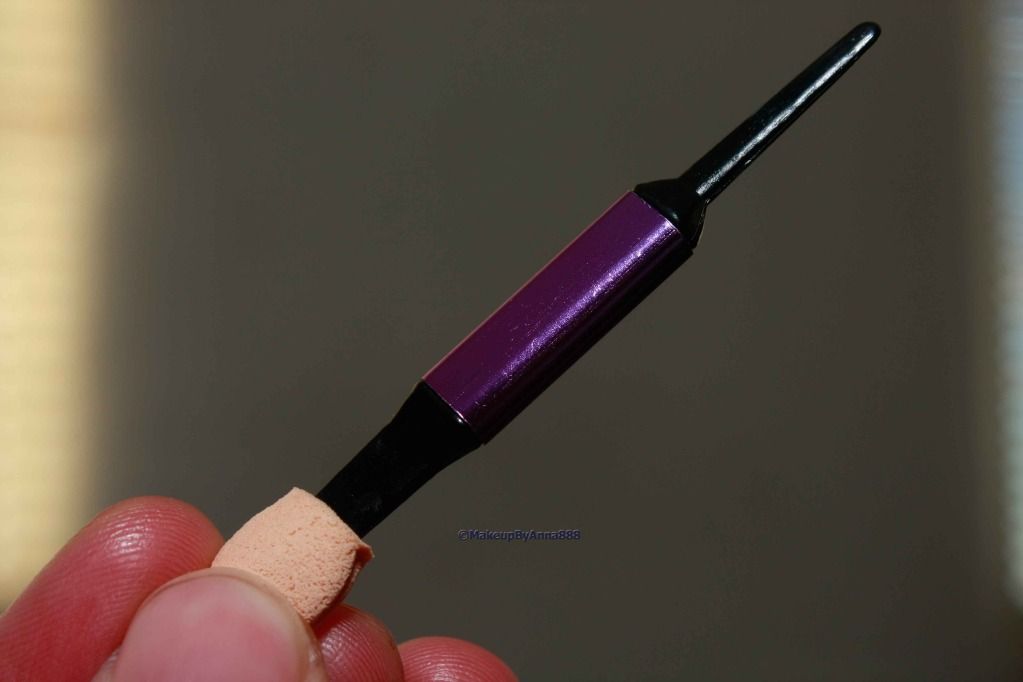 Tada!!! I took off the sponge tips to expose the plastic ends and I have turned it into a mini spatula. Cream products can easily get contaminated so it is best to scoop out the product with a spatula to keep them bacteria free.
Here are the swatches for the correctors. I will do a separate post on how to use each of them. The top layer is the rightmost column while the bottom layer is the 2nd to the right column.
And here are the swatches for the concealers. These are arranged according to their respective order in the palette. I find the colors particularly in the 2nd column from the left have pink undertones. The darker shades can be used for contouring while the lighter ones can be used as a highlight.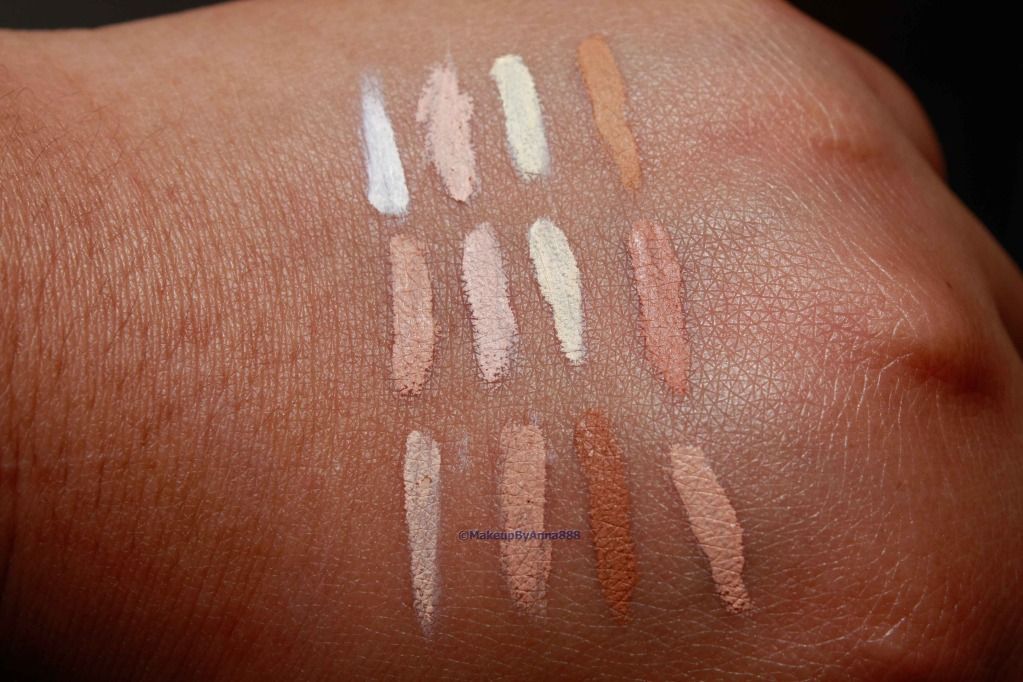 The product is very creamy and easy to blend. They don't settle into fine lines, just make sure to set them with powder. What I love about them is that they are very pigmented and a little goes a long way. The amount I used for swatching measures to about the tip of the spatula.
The only problem I find with this palette is that they can easily melt so I make sure to keep them where it's not too warm. And not to store it sideways, so that if it melts it doesn't drip off their pans. Other than that, I think this palette is a great deal at PhP 900.
BTW, I have used this in my
smoky eye tutorial
as sheer foundation, corrector and concealer under the eye. =)