Poor diet, lack of sleep and graveyard shifts contribute to my lovely under eye circles. I'm not sure if you can see it in the picture but in person they are quite dark. I believe the ring flash adapter I'm using helped lighten the area a bit =P But I can't always bring with me my ring flash adapter nor a reflector hehehe So I have to find a way to hide them.
Normally, under eye circles are concealed by using a concealer that is a bit lighter than the actual skin color. This way it not only conceals the area but highlights it as well. However, this technique does not work for me (or for those who really have dark under eye circles) and the result usually is ashy under eyes. This is because of the bluish undertone that dark circles have and needs to be cancelled out. Color theory suggests that opposing colors cancel out each other so to correct blue undertone I have to use an orange corrector.
I have learned this technique from Maquillage Professionnel (where I learned a lot of things). To start off, let me scare you with this image =P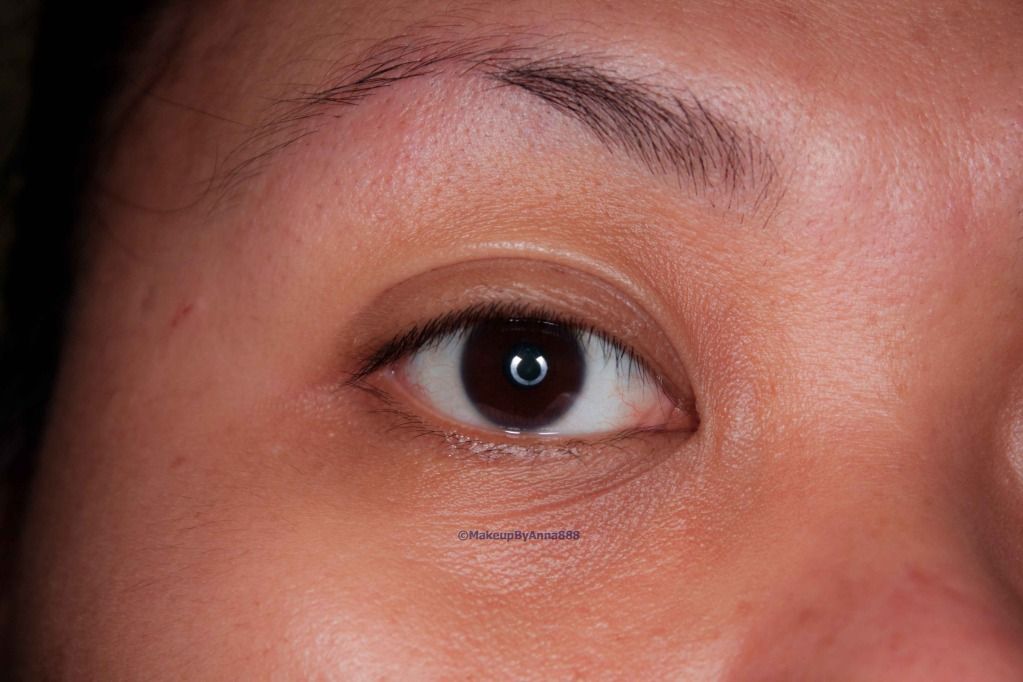 No Makeup
Primed skin with e.l.f. Mineral Infused Face Primer then patted on
the under eye area the orange corrector (
Dollface
Corrective Concealer Palette).
I used my
Charm Pro
Precise Concealer brush to apply the corrector then patted
with a dry sponge to blend.
Applied liquid foundation (NARS Firming Foundation in Syracuse Firming 6079) using
my Charm Pro Foundation brush. Ensured to pat on the foundation under the eye to avoid moving the product. Patted with a dry sponge to blend.
Applied a concealer that is a tad lighter (Dollface Corrective Concealer) on the under eye area. Again, blended by patting a dry sponge on the area.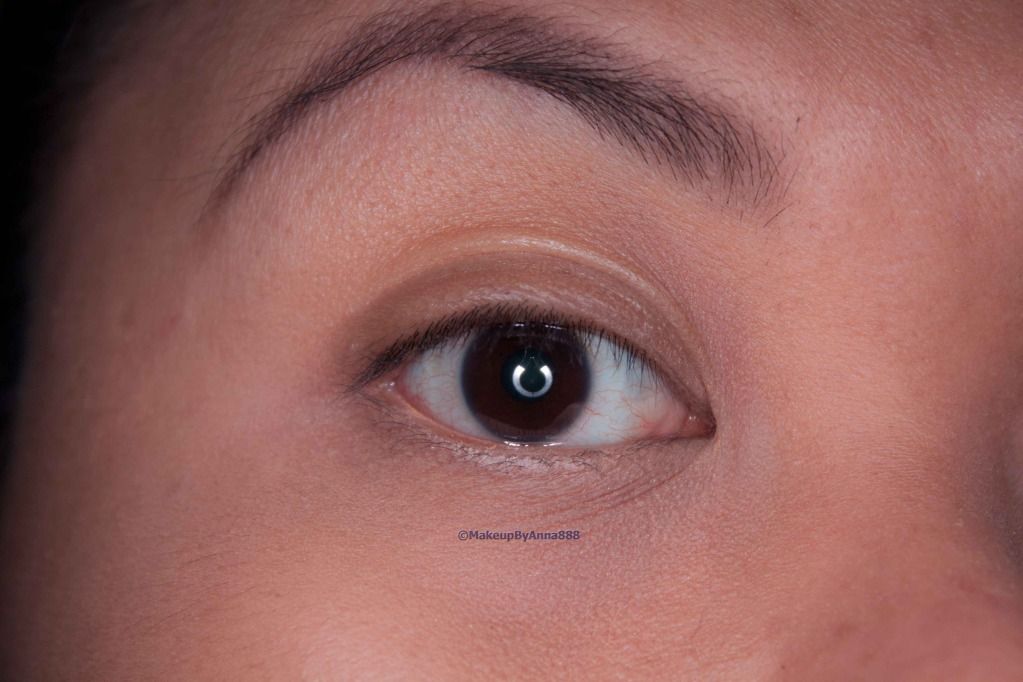 Lastly, I set everything by patting on Ellan HD powder all over then knocked off the excess with my Charm Pro Large Powder brush. I also did my eyebrows here =P

These steps are what I follow if I have time. But if I'm in a hurry I can just combine a bit of orange corrector with my concealer provided they are both creams then apply after foundation. The only challenge here is if I added too much orange corrector then I have to compensate by adding more concealer and I end up wasting product. Well, that's just me. =P xoxo