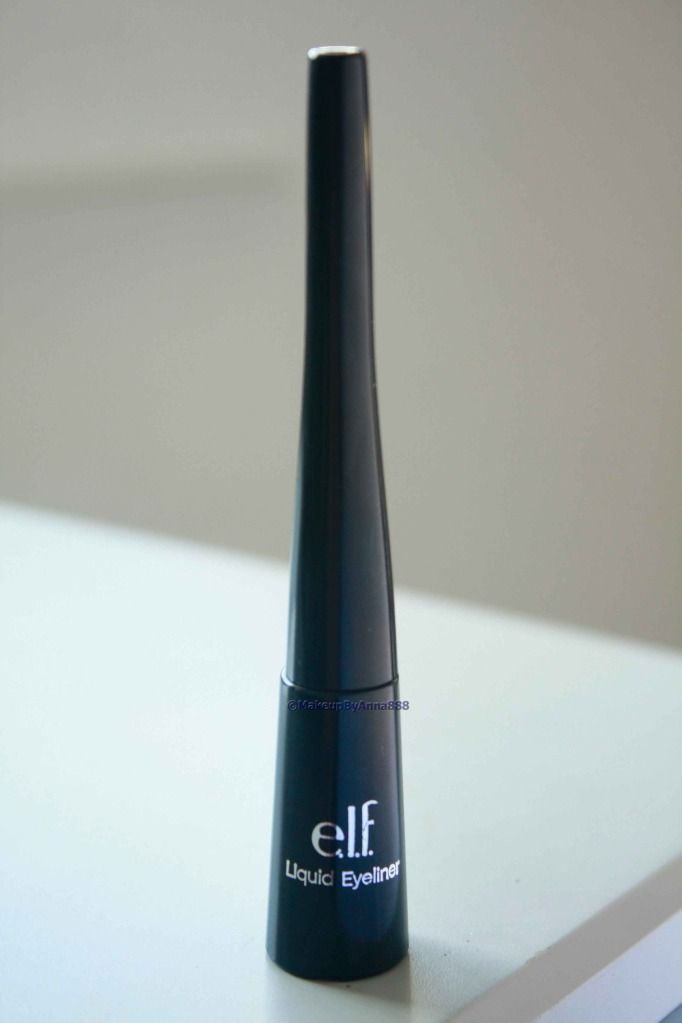 I have bought this liquid eyeliner along with other e.l.f. products two weeks ago. Though my daily routine does not normally include liquid liners, I thought of getting this one for those days when I want some oomph and also for upcoming tutorials.
Gave this a try several times but I can't get myself to wear this when I'm out and about. Though I don't want to say bad things about this particular product, I just think it is due to it's price tag that it has limitations when it comes to performance.
I think I'm getting greedy for wanting a product that doesn't cost too much but also performs like a dream hehehe =P Must have heard "Someone like you" by Adele that day when I picked this up at the mall and thought of her eye makeup. She looks stunning by the way and her makeup suits her just fine. =)
On to my thoughts regarding this product. I got it in black and it dries matte. I think this also comes in brown but I'm not interested in that color so I got this instead =P I find the formulation runny and not quite opaque but it is buildable. The applicator is a very fine-tipped brush as shown below.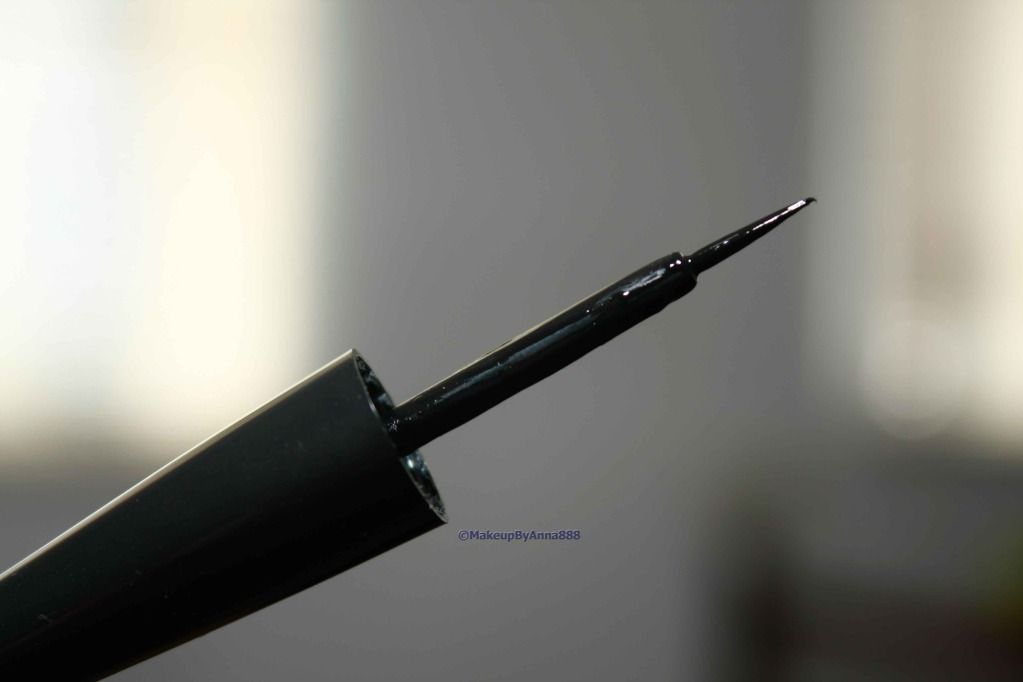 One thing I find difficult with this product is using the applicator itself. It is not stiff making it difficult to control especially in doing flicks or winging out the liner. Although I love the fact that you can get a really thin line and with just a slight increase in pressure you get thicker lines. Also, it is indicated in the package that it is smudge-proof but I beg to disagree. After doing the swatches I waited for them to dry. Tried to smudge the lines and smudge they did. This is the reason why I don't wear this when I'm going out plus it is not waterproof so I don't think this will stand a chance with our tropical climate.
So I went ahead and tried lining my upper lash line and I learned a few other things about this product. Since it is not waterproof it doesn't dry quickly so if you happen to blink while it is still wet you will get transfers on your lid. Also, I learned that if you apply too much at a time it will run and it goes into the eyes. Good thing it doesn't sting. Lessons learned: remove excess product on the brush by running the applicator along the mouth of the bottle and apply in small strokes letting it dry in between application.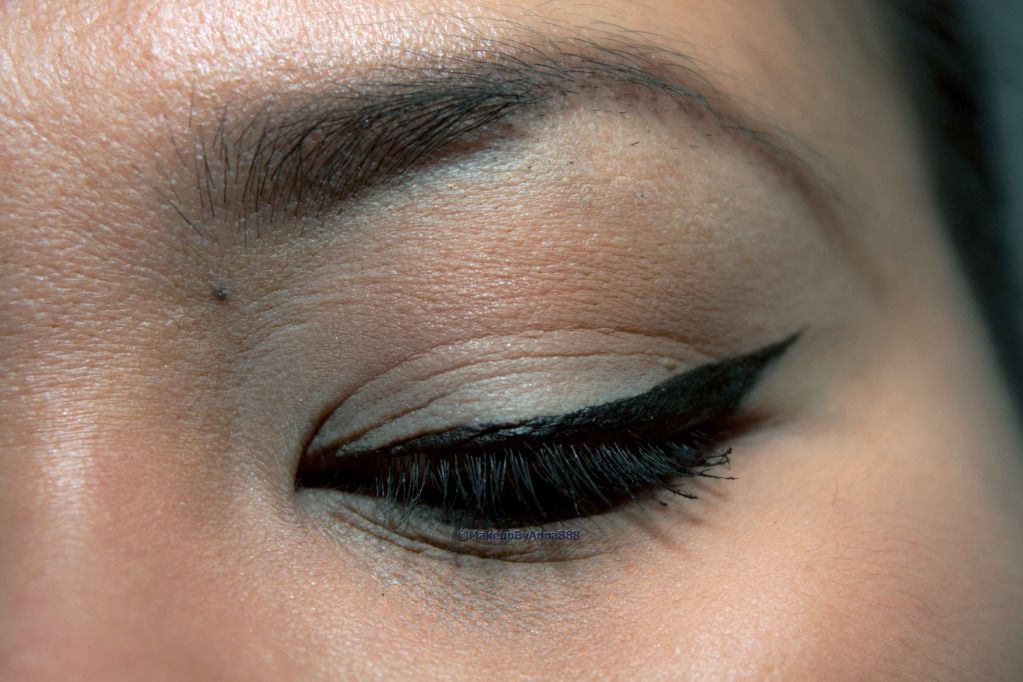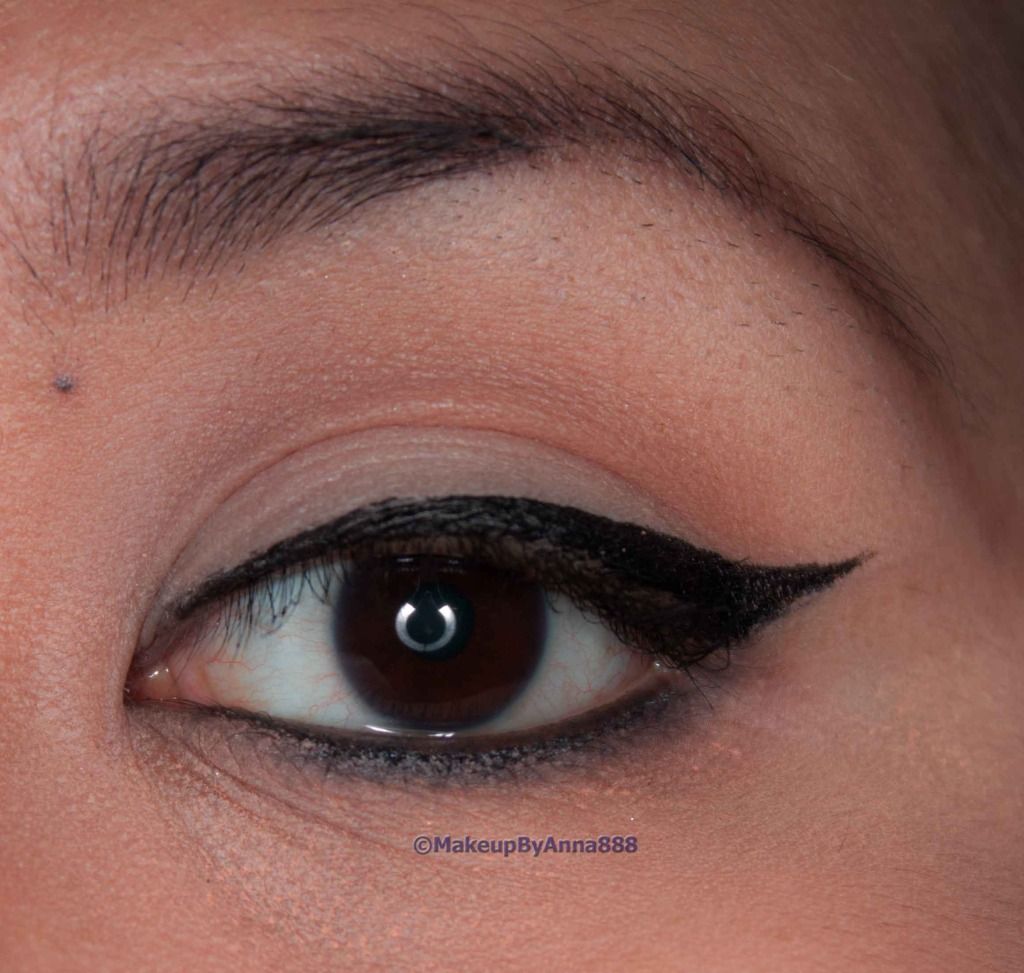 (Pardon the difference in lighting, I have changed the attachment of my external flash unit.)
In conclusion, I can use this for tutorials or when I want to play dress up at home hehehe. The fine-tipped applicator makes it ideal for doing face art as well. I'd still prefer my black gel liner over this one but for extra definition I can use this on top especially if I want to achieve sharp edges and a fine wing tip. All I can say is that the product's performance is directly proportional to its price tag (PhP129).