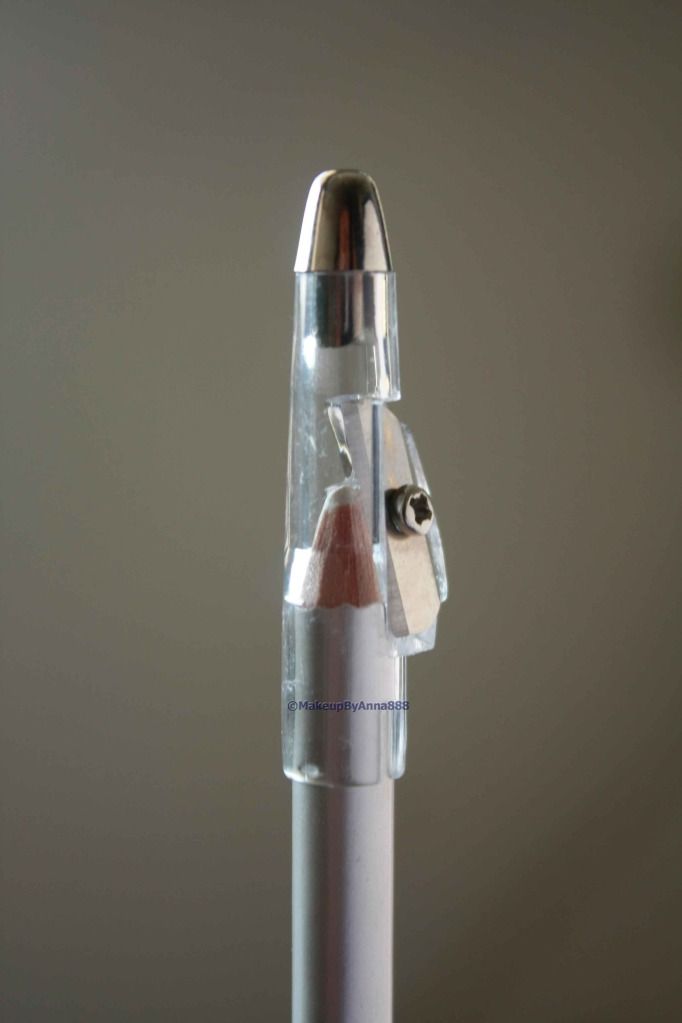 I have been on the lookout for an inexpensive creamy, white pencil that I can use as an eyeshadow base. Another inexpensive brand came to mind but it wasn't available at that time so I opted for this pencil from e.l.f which is aptly called Eye Widener (PhP 129.75).
At first I thought this gives off a matte finish but due to the lack of testers and knowledge of the saleslady, I bought this thinking it is matte. Okay, I am also at fault for not checking. The packaging simply indicates white but a deeper understanding of the instructions at the back of the carton indicates it is not matte but rather "sparkly". lol =P (Also, just noticed "Pearl White" is engraved on the pencil hahaha! Something about inexpensive+makeup makes me giddy and forget to read lol)
Thought I'd get disappointed with this one but I just remembered it's name. Eye widener. Not that my eyes are too small but I can still use this one for it's intended purpose.
White pencils such as this one helps create the illusion of bigger eyes by swiping them on the lower waterline. This can also make the eyes look more "awake" by applying this on the inner corners of the eyes. Due to the pearly finish of this pencil this can also be used as a highlighter under the brow and other areas that usually hit the light. Checkout this blended swatch below.
It doesn't have large glitter chunks nor come off as over-the-top sparkly but rather gives a subtle sheen that can give the face a nice glow (if used properly).
I think I can still use this as an eyeshadow base but I still need more time to play with it. Will try to post looks using this pencil to see how it fares. Just noticed it smells like Crayola... and I just dropped it causing a small crack on the cap near the sharpener =( Hope it doesn't break off since I love this feature. I can actually use this to sharpen similar sized pencils.