Okay, so I bought another one. =P Well, I said I'll be checking out the lighter shades just to see how it goes on the lips and if it performs exactly the same as the more pigmented shades. I've already reviewed my first
Revlon Just Bitten Kissable in "Sweetheart/Valentine"
and I love it! So I went to the nearest Revlon counter and checked out the lighter shades available. Unfortunately, my lips are so pigmented that most of the lighter shades don't really show up well on my lips. There were a couple that I liked but my budget restricted my options to just one and so I chose "Charm/Charme" (PhP 575). =)
"Charm/Charme" looks like a nude peach that goes on very sheer. It comes in the same automatic jumbo pencil packaging. But the similarity to
"Sweetheart/Valentine"
ends there. I expected the two should perform similarly but I find "Charm/Charme" softer and more moisturizing than the latter. "Sweetheart/Valentine" on the other hand feels more stiff and drier in texture. I hope I didn't get a dud but I don't really mind. Nowadays, I'm using this more often and I can skip my lip balm because it is really moisturizing. I also noticed that it doesn't smell as minty as the other one.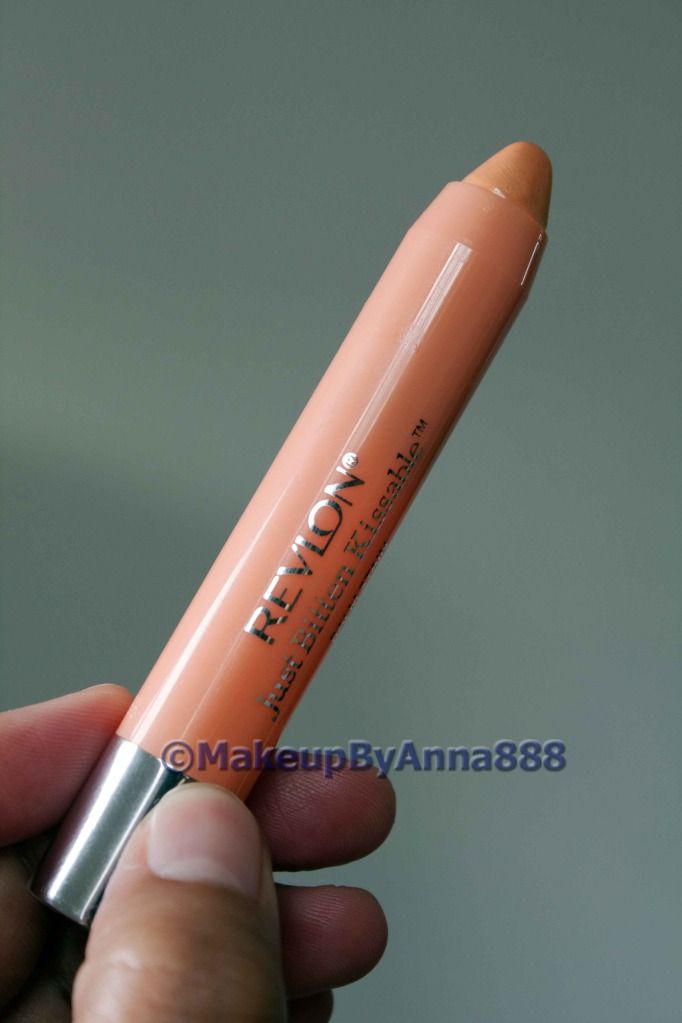 Here is a swatch of "Charm/Charme". I layered it several times for it to show up on the photo but it is so sheer that you can only see the sheen. (Plus the fact that I have dark skin). But like "Sweetheart/Valentine" it turns darker after some time. However, it takes longer to set because it retains moisture better than the other one.
Overall, I like this one too! It makes my lips look pretty with a subtle hint of peach. For a more nude effect, I can layer some more. Just have to let each layer set a bit before applying another layer to build up the color. It doesn't dry my lips so there's no need for lip balm. My only concern with this one is I'll probably use this up faster due to its softer texture.
P.S. I love putting on a few layers of this before going to bed just to keep my lips moist and I'd wake up with orange-y lips. =P xoxo