Doesn't this look a lot like Clinique's Chubby Stick? I've been waiting for our local Revlon counters to stock up on their latest lip product, Just Bitten Kissable. Primarily because I'm intrigued by it and also it is more affordable than a Chubby Stick. =P I don't have a Chubby Stick yet... (not sure if I'm going to get one =P) so I can't really compare the two. The label indicates it is a balm stain and it seems to me this product is a mixture of the stain and balm of the original Revlon Just Bitten. (Didn't get the original one though because the felt tip marker does not look appealing to me.)
I got it in the shade "Sweetheart/Valentine" from Watson's (SM City Sucat) at PhP575. Just want to give a quick shoutout to Revlon's Beauty Advisor,
Angelica Besa
, who assisted me last Sunday afternoon. Thank you =)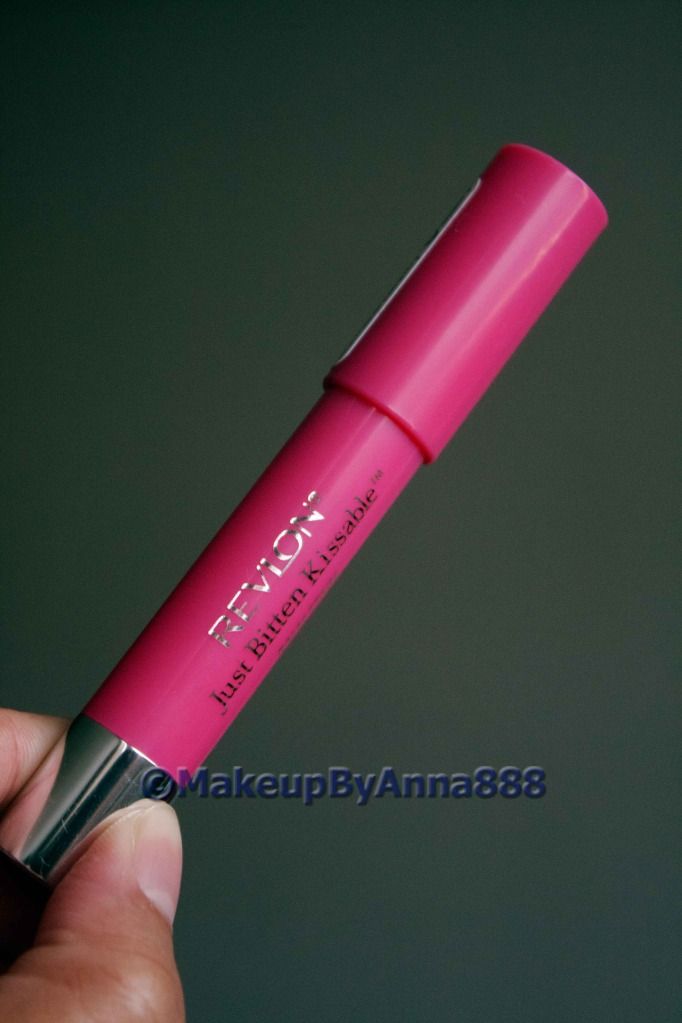 Taken indoors using natural light
Here is my Revlon Just Bitten Kissable without the cap. It looks like a jumbo crayon =P But retractable =) Just twist the silver bottom to lengthen or shorten the tip. Of course, I got this in bright pink because the other shades don't show up quite well on my very pigmented lips.
It has a menthol scent but doesn't feel minty or tingly on the lips. This quickly dissipates though once applied. I thought it has a plumping effect but there's none. It is however moisturizing and really stains the lips. I find it goes darker as it sets on the lips but once it does it loses some of its moisture. It can be layered to build up the color. But I still need to use a separate lip balm to keep my lips from drying after the product sets.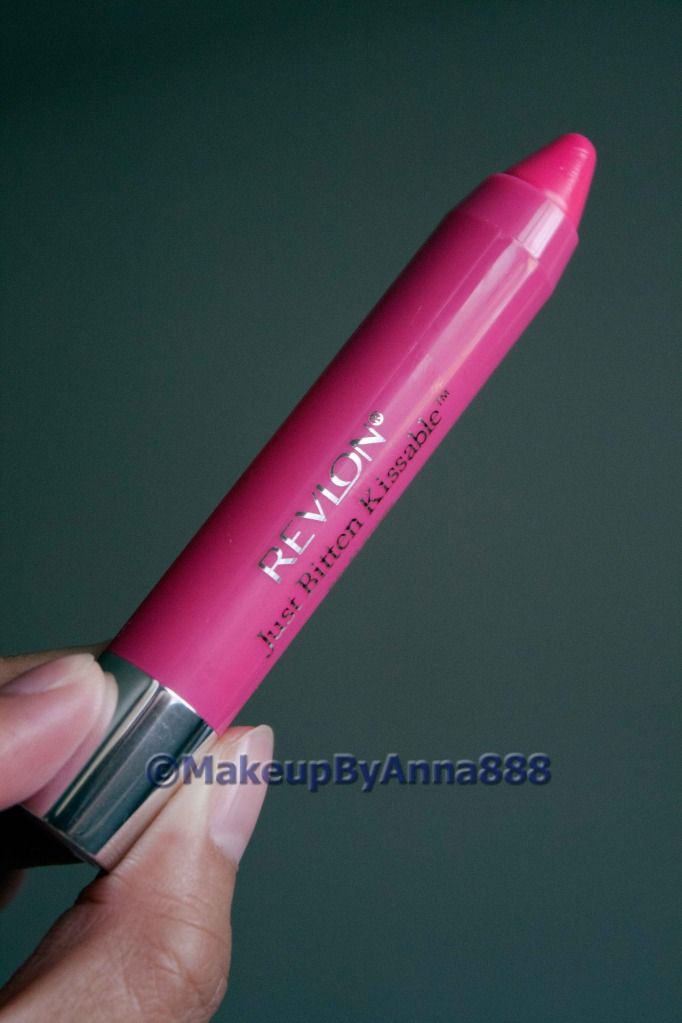 Here is a swatch of "Sweetheart/Valentine" on the back of my hand. It looked lighter upon application but after setting for a few seconds it turned darker.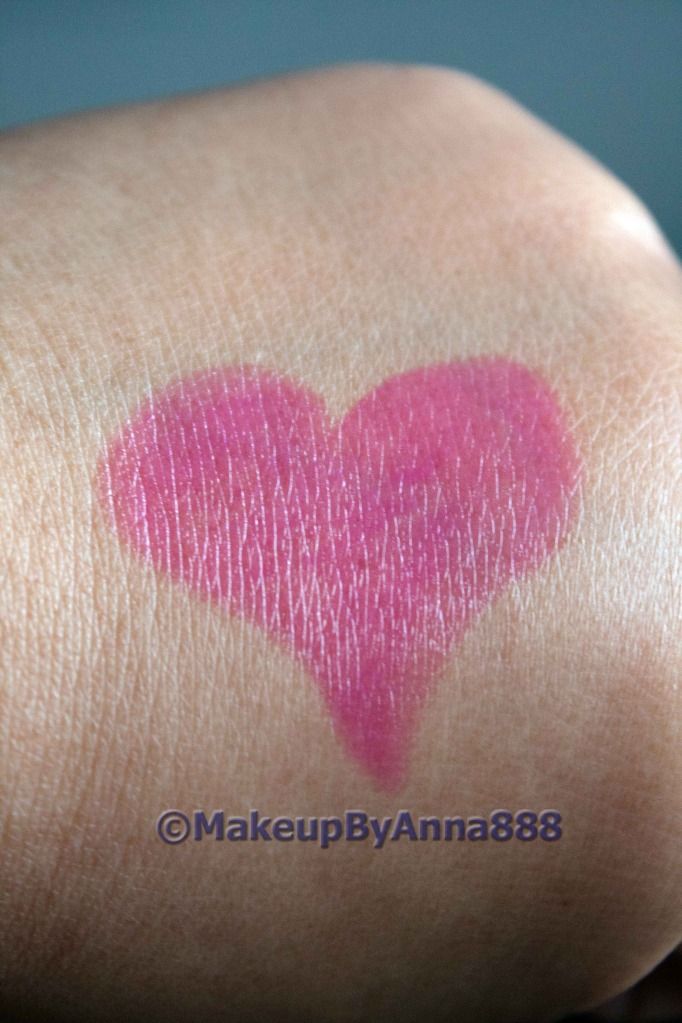 Overall, I like this product because it makes me feel like I'm drawing my lips with a crayon =P The tapered tip makes application more precise. I find myself reaching out for this product every few minutes since I got it. =P My only rant with this product is that it has a tendency to bleed out on the edges of my lips. Probably due to my habit of pressing my lips together especially when I have lipstick or lip balm on.
I will consider getting the lighter shades to see if it goes darker when it sets just like this one. The name says kissable and it feels like one should be kissing a loved one when using this product. =P It just gives a nice texture on the lips and the color is so pretty. But one should wait for it to dry a bit so that it won't transfer to your loved one's lips =P xoxo