If you love Japanese beauty products chances are you might be familiar with this particular brand of soap. I've been seeing these in Instagram for the last few weeks but paid no attention. Until I got curious and went online to learn more about Tokyo Love Soap (I will refer to the brand as TLS in this post). These soaps are manufactured by Happy Price Co. Ltd. in Japan. There seem to be four permanent variants available and luckily
buytokyolovesoap.com.ph
sent me samples of each for review which I'll do in a later post.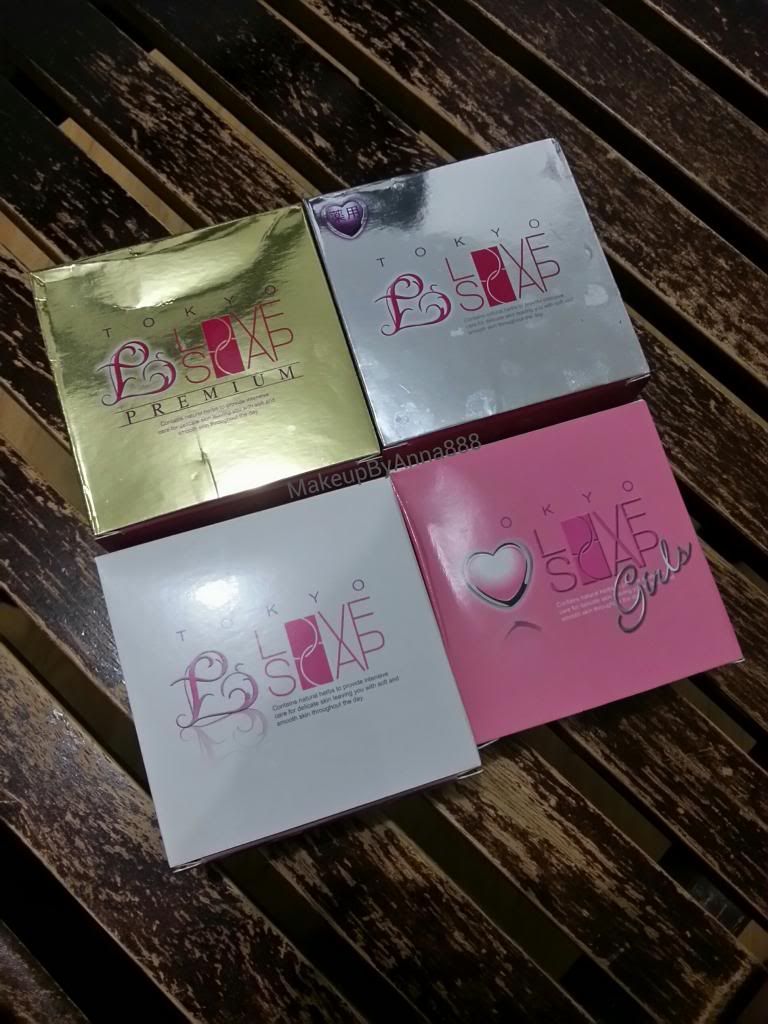 Top left to right: TLS Premium, TLS Medicated
Bottome left to right: TLS Original, TLS Pure Girls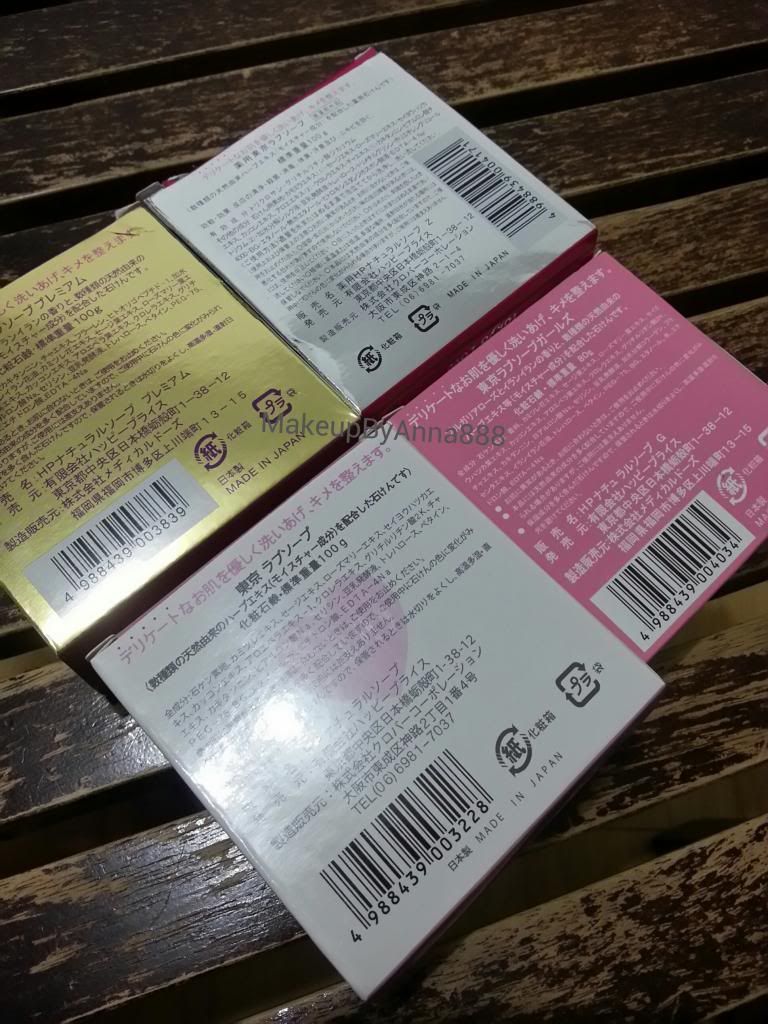 The back of each box looks like this and everything is in Japanese except for the "Made in Japan" printed at the bottom =P
Each soap is wrapped individually which is good for sanitary purposes. Here they look like a bunch of Siopao hehehe =P Among the four, only TLS Pure Girls (pink box) weighs 80g while the rest are 100g.
Clockwise Left to Right: TLS Premium, TLS Medicated,
TLS Pure Girls, TLS Original
Tokyo Love Soap Original (PhP 650). According to
buytokyolovesoap
, this variant is good for sensitive skin. It claims to whiten, clarify and even out the skin while refining body hair. It is unscented and hypoallergenic.
Tokyo Love Soap Pure Girls (PhP 850). This soap is for odor protection and promises to illuminate the skin.
Tokyo Love Soap Medicated (PhP 750). This is ideal for those who sweat a lot as it promises to kill and prevent odor causing bacteria. It also helps control oil and acne. This is the only one in the bunch that doesn't have anything engraved on it.
Last but not the least, Tokyo Love Soap Premium (PhP 875). This is for anti-aging, ideal for those who have dark spots, freckles and uneven skin tone due to sun damage.
I chose to open the TLS Premium for size reference and review. The rest will be given away soon so watch out for that =) I will post a review on this variant after a couple of weeks.
But if you can't wait for my review and wish to experience these soaps firsthand, you are in luck as
buytokyolovesoap.com.ph
is having an opening sale which is 10% off on all TLS soaps from September 1 to 30, 2013!
Until the next post =)