Having hooded eyelids and stick-straight lashes make it a necessity for me to curl them each time I do my makeup. But I've always used the cheaper eyelash curlers found at the mall. I know nothing compares to Shu Uemura's iconic eyelash curler but I just don't see the point of spending that much cash on this particular item. That is until I found an online seller who retails this item for only PhP 750 (mall price: PhP 1000+). And it was very timely that my other eyelash curler just won't curl my lashes anymore even if I changed the pads. =(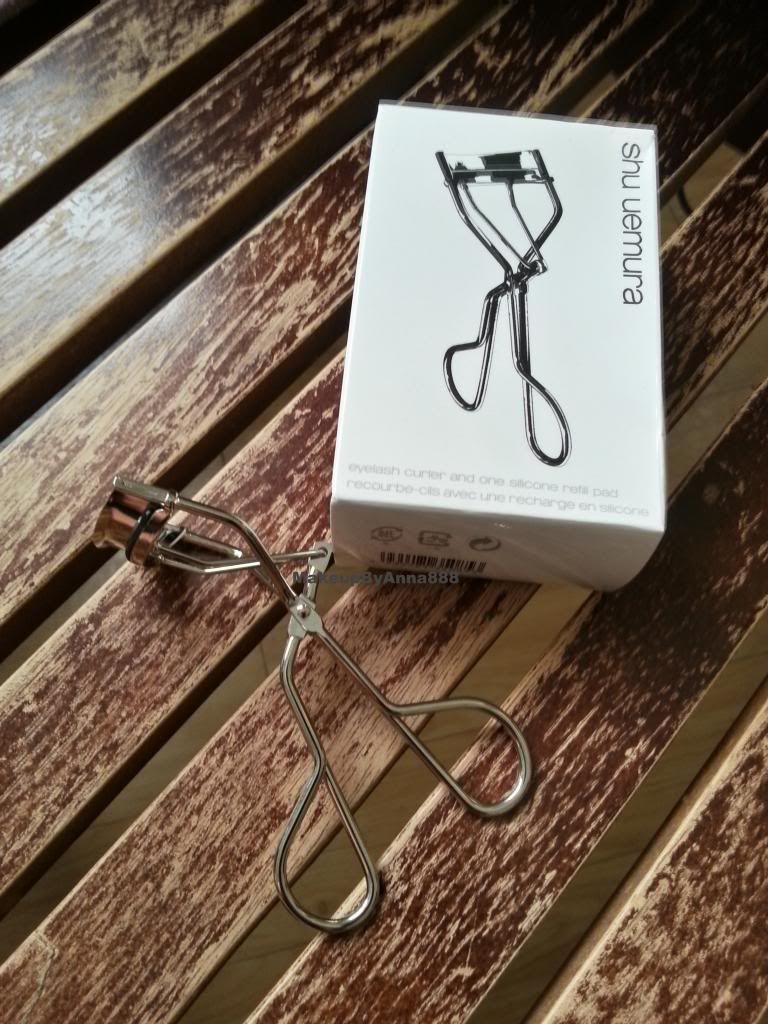 So, I did my research first and learned that these are actually a lot cheaper in Japan. This is where the online seller gets his items (along with other Japanese beauty products that have piqued my interest). I ordered the Shu Uemura eyelash curler and patiently waited for it. When it came I immediately tried curling my lashes with it =P And I fell in love all over again hehehe =P This is not my first time to use it but it is my first time to own one. =)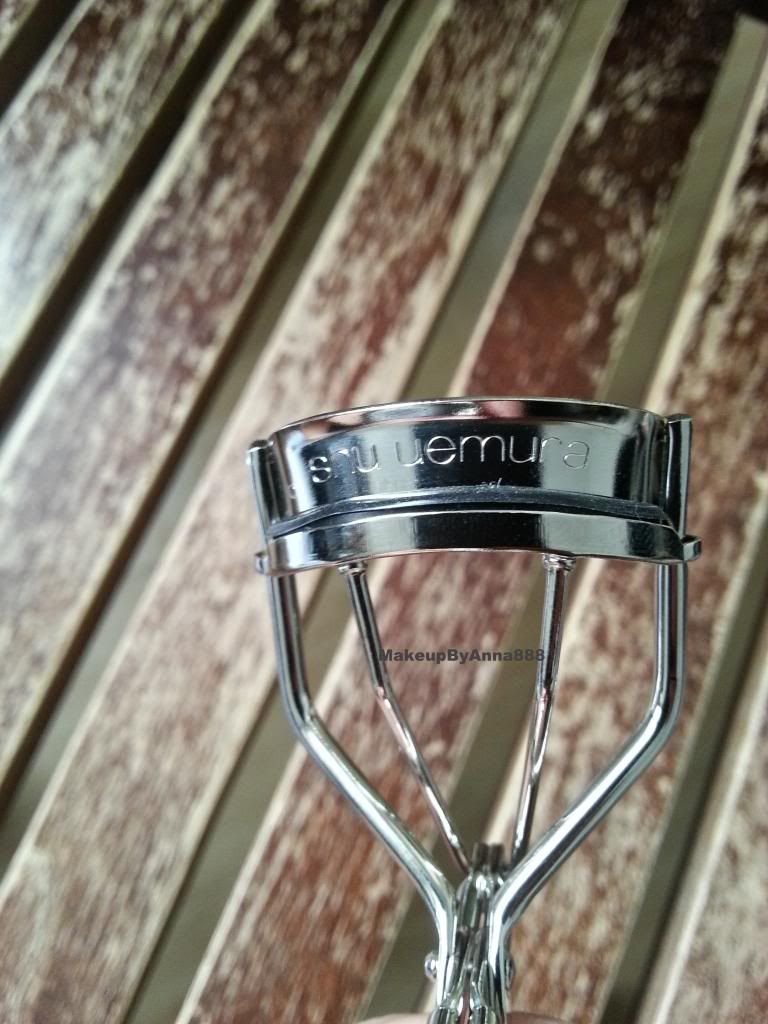 Here's how it looks like. The brand name is shown in front.
Turning it sideways, the angle at which the curler is bent sets it apart from other lash curlers and this actually makes it more effective. This feels well-built, sturdy and made of high quality material.
The top view shows this eyelash curler suits best those who have curved eyes.
And here is a before and after photo. Hooded eyelids actually make the lashes droop and oftentimes cause them to loose the curl. But the Shu Uemura eyelash curler really did a great job. On the photo to the right, I just held the curler for around 5 seconds and it gave a nice curl that lasted for a few hours without mascara. =)
I LOVE MY SHU UEMURA EYELASH CURLER!!! =P I love it so much I still put it in it's box to keep it from getting dinged in my makeup bag =P Oh did I mention it comes with an extra pad =)
Until the next post =)