There's no such thing as too many brushes for a makeup enthusiast let alone an aspiring makeup artist. =P Since I've started amassing all of these makeup and tools my biggest dilemma have always been where to store them. Sure enough I have tried brush rolls and brush canisters. But I always end up exceeding their capacity. =P Good thing I came across this Instagram store selling Divisoria items and saw they were carrying Roll-N-Go cosmetic bags. I forgot the name of the store but I remember I got my Roll-N-Go for around PhP 250 only!!! I know they go much higher than that price at other stores so I grabbed the chance to buy from them.
If you are not familiar with the Roll-N-Go, this is actually a cosmetic bag made of polyester and plastic. It rolls into a rectangular pouch. You can see below how it looks like on its side.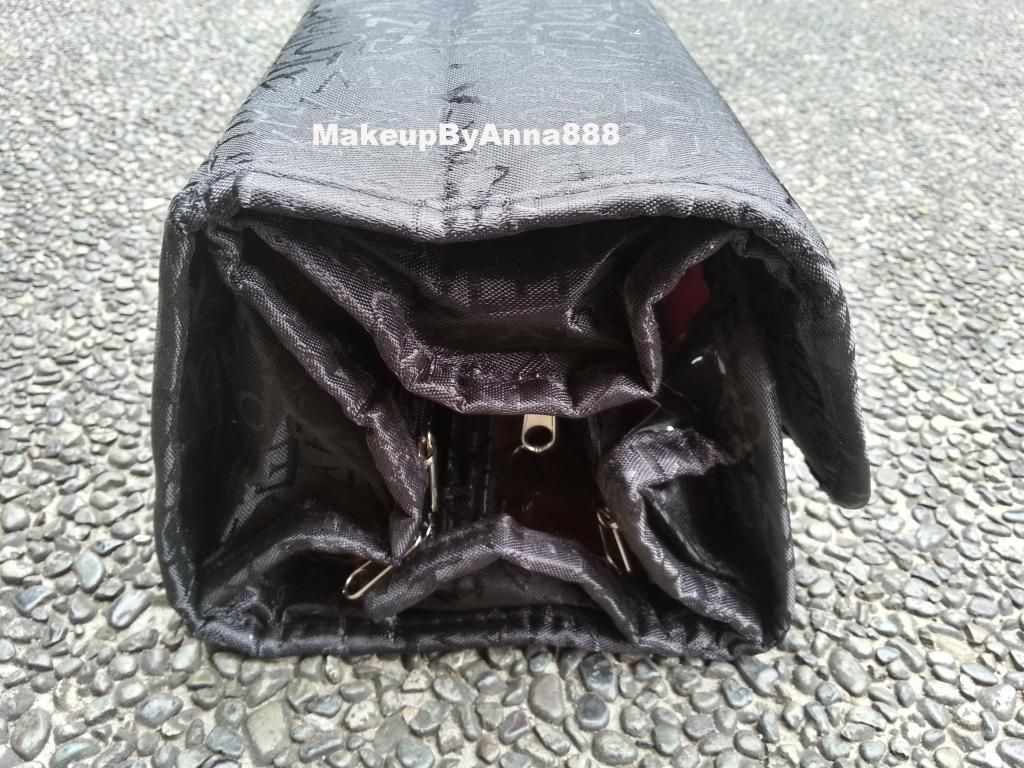 Side View
Here is how it looks like in front when it is all rolled up. I like the gibberish jumble pattern hehehe. And it has this loop for hanging it up on a hook like in a bathroom, etc.
Front View (Closed)
This is how it looks like when completely open. There are two snap buttons to keep it closed when all rolled up. The four compartments are very roomy that they can hold a lot of brushes. Last time I checked my brushes were around 100+ and they all fit in there with some more room to spare. I like the fact that the inner lining is pink so it is easy to see all brushes especially those with black handles plus the color is so girly. =P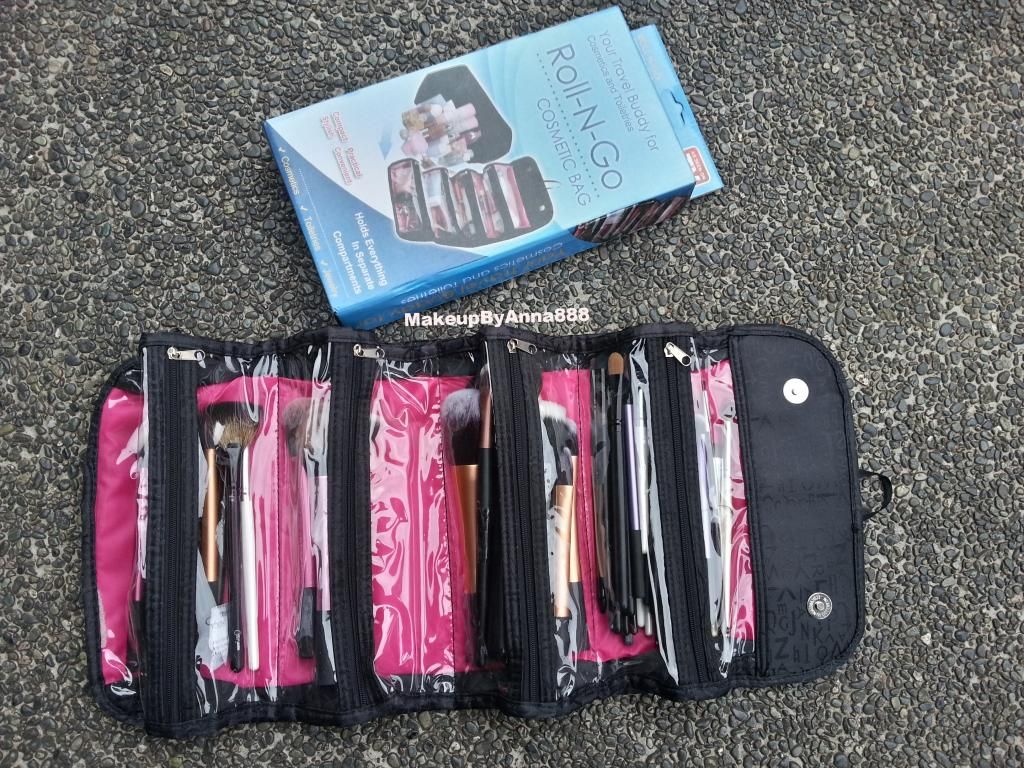 Open Bird's Eye View with Box
I really like storing my brushes in my roll-n-go because it keeps my brushes clean and does not deform them. The see-through plastic material makes clean up easy and I can see the contents of each compartment. I just need to be careful not to let the brush hairs get caught up in the zipper. Wish I bought more from that store *sigh* Anyway, there are other online sellers of this bag so I'll just keep my eye out for a better deal. =)