Today's EOTD is inspired by this eyeshadow palette from Clinique in Strawberry Fudge. I've had this palette for ages but I haven't really used it until now. Actually, eyeshadow duos are alien to me as I've learned to do eyes using at least three eyeshadows. But because this palette is so unique and pretty I can't just ignore it forever =P
The palette contains a shimmery golden pink (left) and a shimmery brownish plum (right) eyeshadow. Pigmentation is quite good but it fades and creases on my oily lids. This can be easily remedied by using an eyeshadow primer and a cream base to make the colors stand out.
Clinique Eyeshadow Duo in Strawberry Fudge

Here's the look I ended up with. I used the shimmery golden pink eyeshadow all over the lid. This is a very pretty color. It can show up either pink or gold depending on the lighting. Then placed the shimmery brownish plum on the outer corner and the crease. I mixed in Buck and Naked from my Urban Decay Naked Palette on the crease to define and give warmth. This also helped lessen the shimmer on the crease. I just used a light colored pressed powder to mattify and highlight the brow bone. Lined the upper lash line using my Maybelline gel liner in black and used Maybelline gel liner in brown on the lower lash line. Topped off with the brownish plum color the brown gel liner on the lower lash line.
Underneath all the eyeshadow is my new found favorite, Milani Eyeshadow Primer. Then used NYX Jumbo Eye Pencil in Milk on top of the primer to make the colors stand out since my lighting will definitely wash out the colors. Finished the look with a pair of Elise synthetic false lashes (X4289).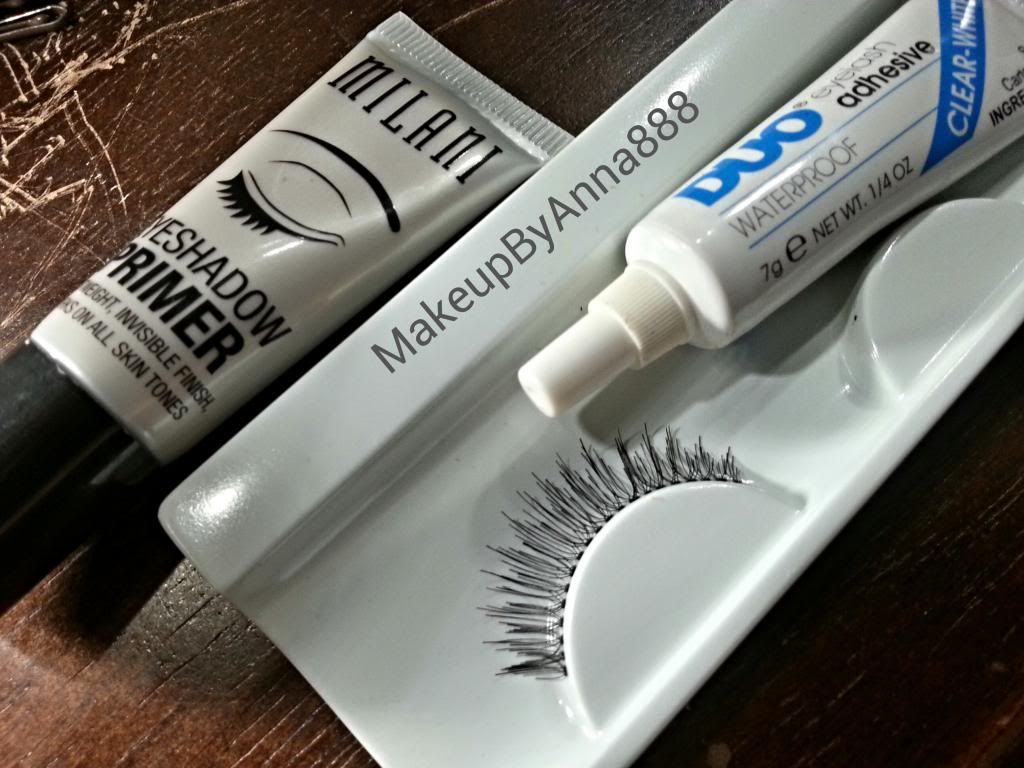 Here are some more pictures: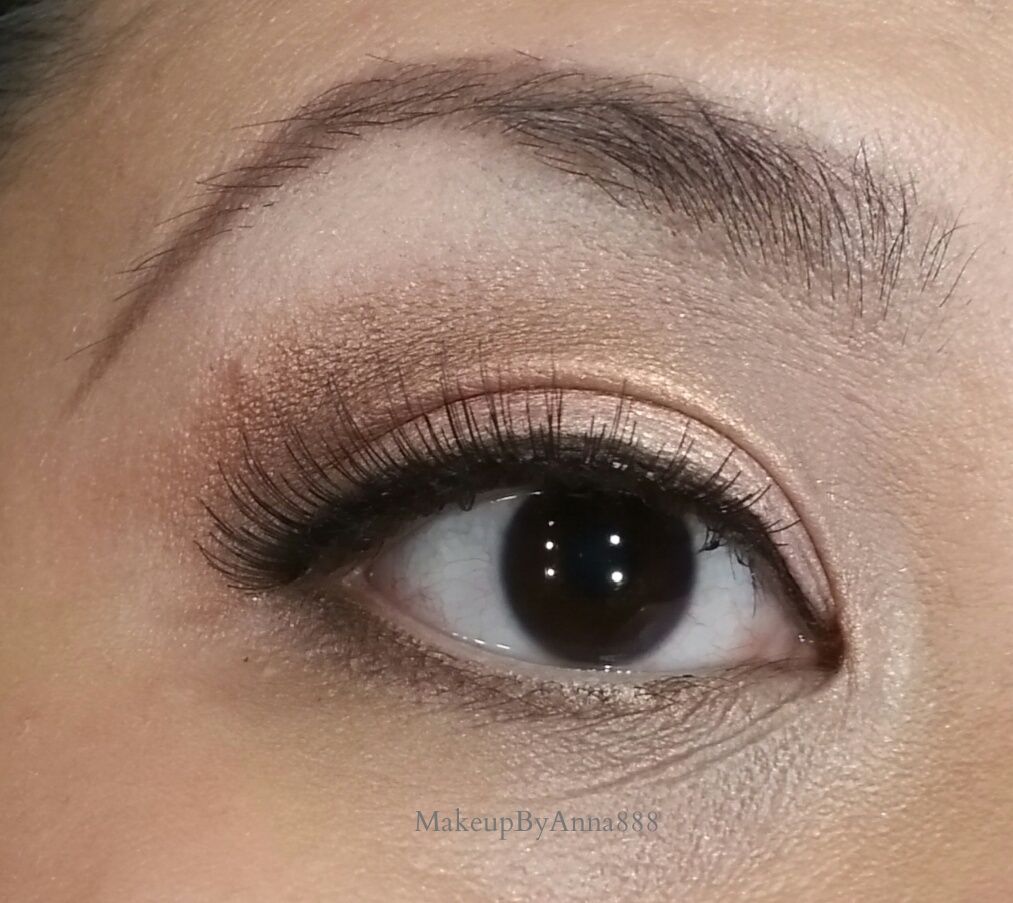 Hope this has been helpful =)